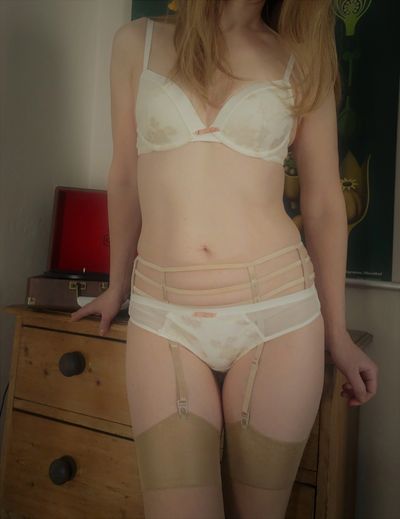 Etiquette - not quite sure what the score is?
Boundaries - my services are based on discretion. Please never expect my time for free. I'm here to provide you with a professional paid service within my limitations. Pushing for services not advertised will get you blacklisted. Should I feel threatened in any way, the booking will be immediately terminated.
Cancellations - £20 deposit on the next attempt will be required. Repeat offenders will be blacklisted.
Consent - It's best to ask me if you are not sure about something. I do not hold any "hidden" services under the counter. I do not consent to photos & filming. I will not hesitate to report abusers to the authorities.
Discretion - always quiet in my comings & goings, I appreciate the same from my guests. Lack of discretion may result in an immediate cancellation of the booking.​ Personal information disclosed, is always kept private.
Hygiene - I'll greet you with a well turned out fresh appearance. Free time for showering is always on offer. Lack of personal hygiene is of course a massive turn off & will result in refusal of services either in part or full. Be clean & be seen.
Information - Please provide as much info as possible before meeting me. This also is to avoid any confusion or discrepancy.
Intoxication - for my safety, I reserve the right to refuse the company of intoxicated people. Just as you would expect me to be compos mentis for our time together. I'm not into "partying" & rarely drink. I do not provide alcoholic drinks or advocate the use of poppers etc in my company.
Payment - cash is preferred & always required upfront. 5% is added for card payments to cover my extra admin fees.
Respect - ​the common courtesy of dignity is always expressed towards my clients. ​ Disrespectful guys will be shown the door & blocked. Details will also be passed on to colleagues via various media platforms & the authorities if deemed necessary.
Sexting - is a flagrant boundary push for free time. If you really need extra titivation before meeting, a deposit will be required upfront.
Withheld numbers - are blocked for my safety. I also avoid enquiries from landline numbers.